More Reviews · More Referrals · More Revenue
Learn how Snap21 benefits Automotive Dealerships. Watch our quick videos and dig into the details that interest you.
Schedule a Demo
Fully Automated ReputationBoost℠
Our best new features use deep integrations to operate without your team lifting a finger.
Search results are critical!
Just one bad average rating can catch attention and spoil your online reputation. Our ReputationBoost℠ algorithm monitors the ever-changing search results for your company daily and targets the one where your customers' voice will be the most valuable.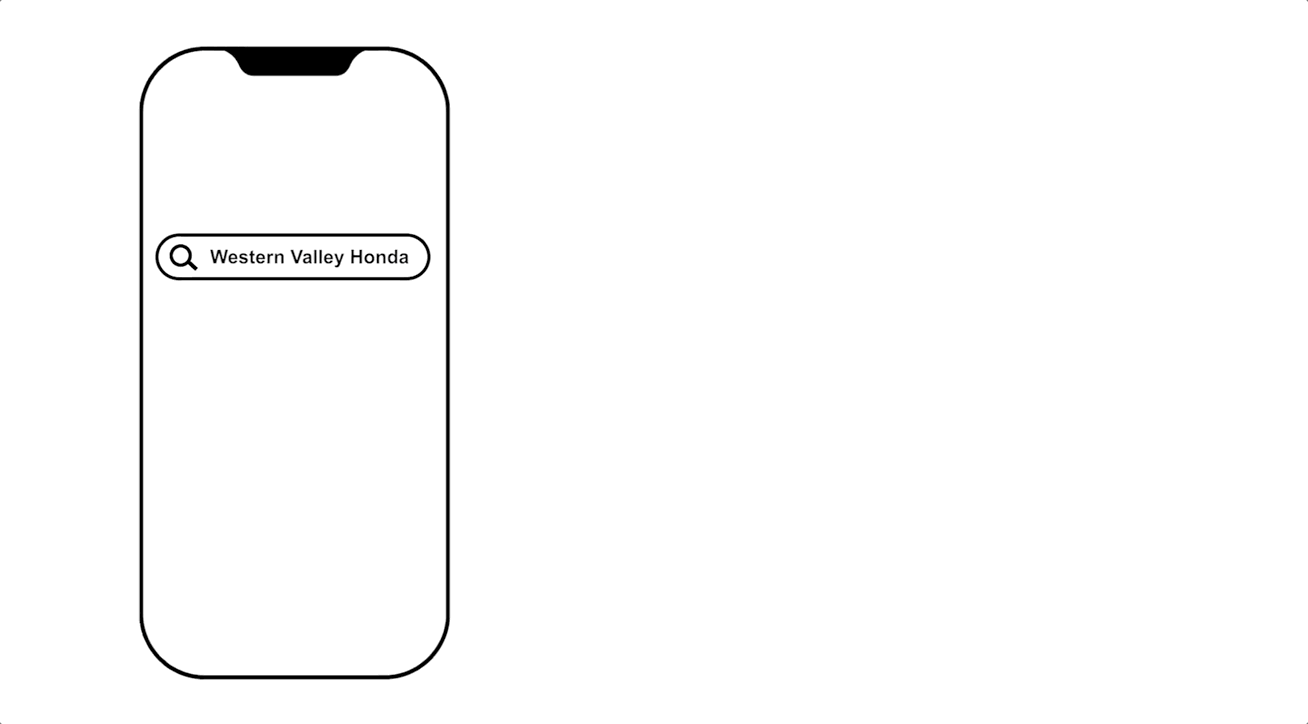 ---
Elevate and Sustain The Dealership's Reputation
Monitor online review presence, identify sites where reviews will make the most significant impact, auto-target sites, and distribute review requests for increased ratings/index scores. Improved review spread, volume, and visibility.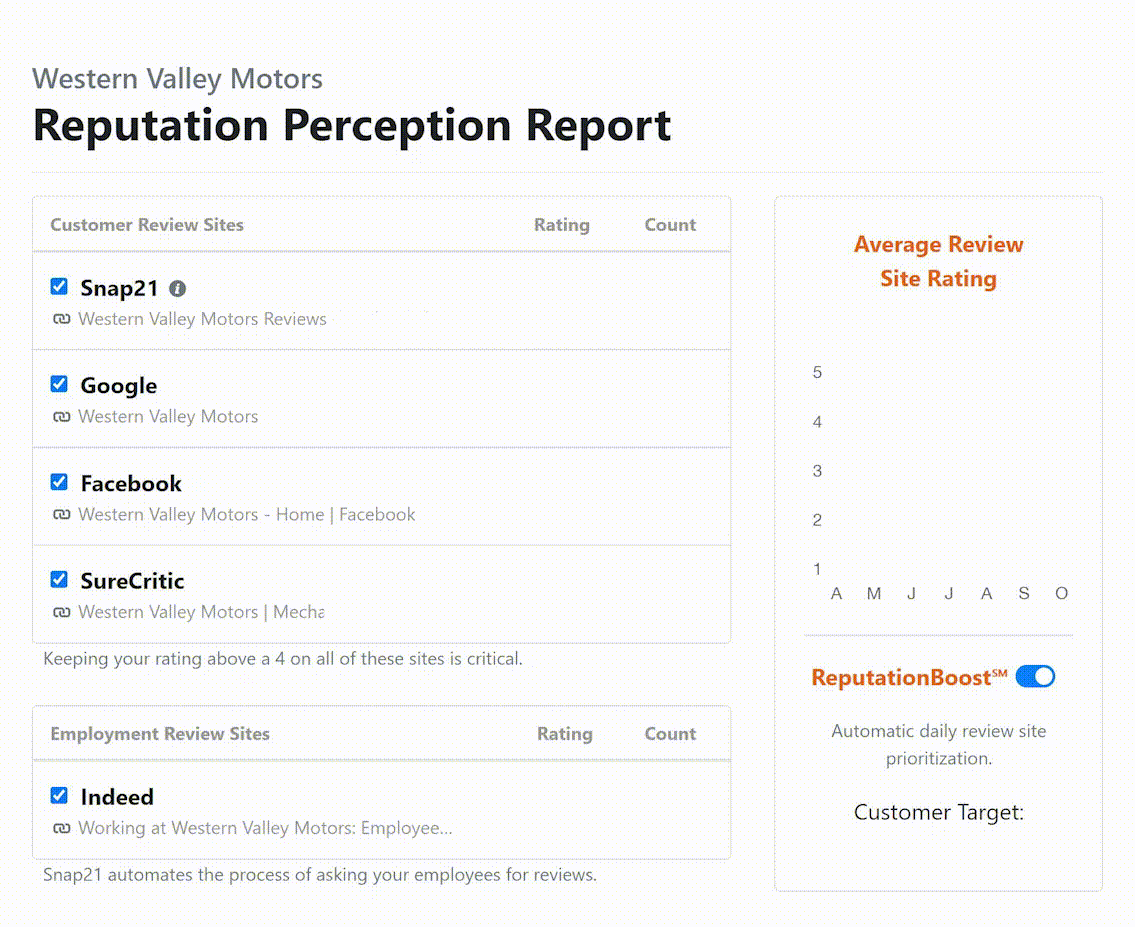 ---
Monitoring and Response
You won't miss a single opportunity. View everything on one timeline and receive a notification when reviews get posted.
Our dashboard activity feed is a one-stop-shop for building and managing your reputation.
You can turn on autopilot for the most active sites and let our algorithm post personalized responses Preview and tweak the wording right from the review notification.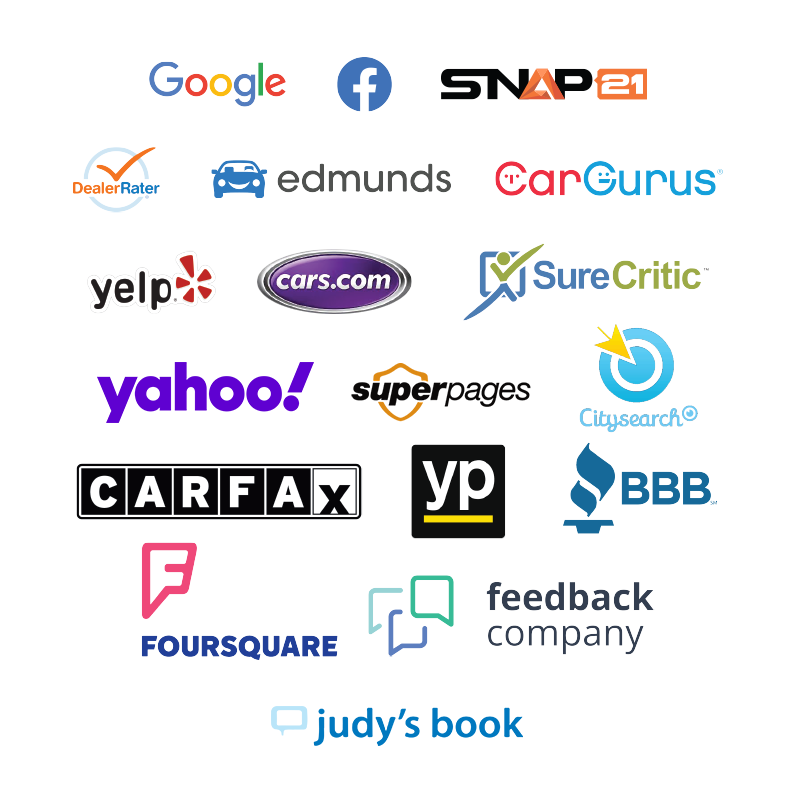 ---
Dedicated Dealer Reputation Web Portal
We aggregate and present your reviews. You control the advertising and links. Advertise your specials, directly link to your inventory and promote your social media. You manage the marketing, and we'll keep your competitors at a distance.
Dealership Page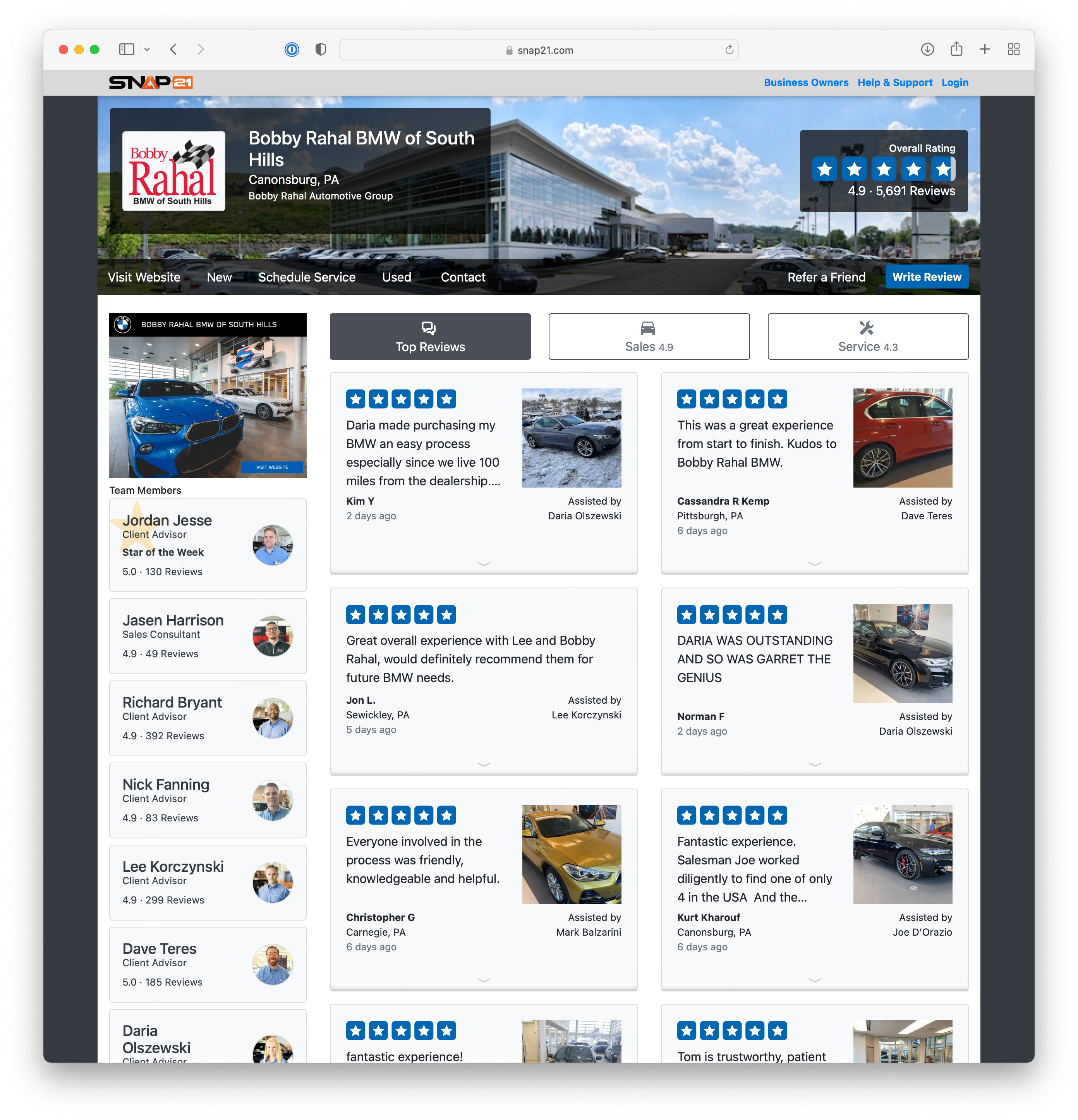 ---
Earn Greater Reputation Exposure
When new customers are searching, you'll get found by ranking higher in the search engines.
Google Search Results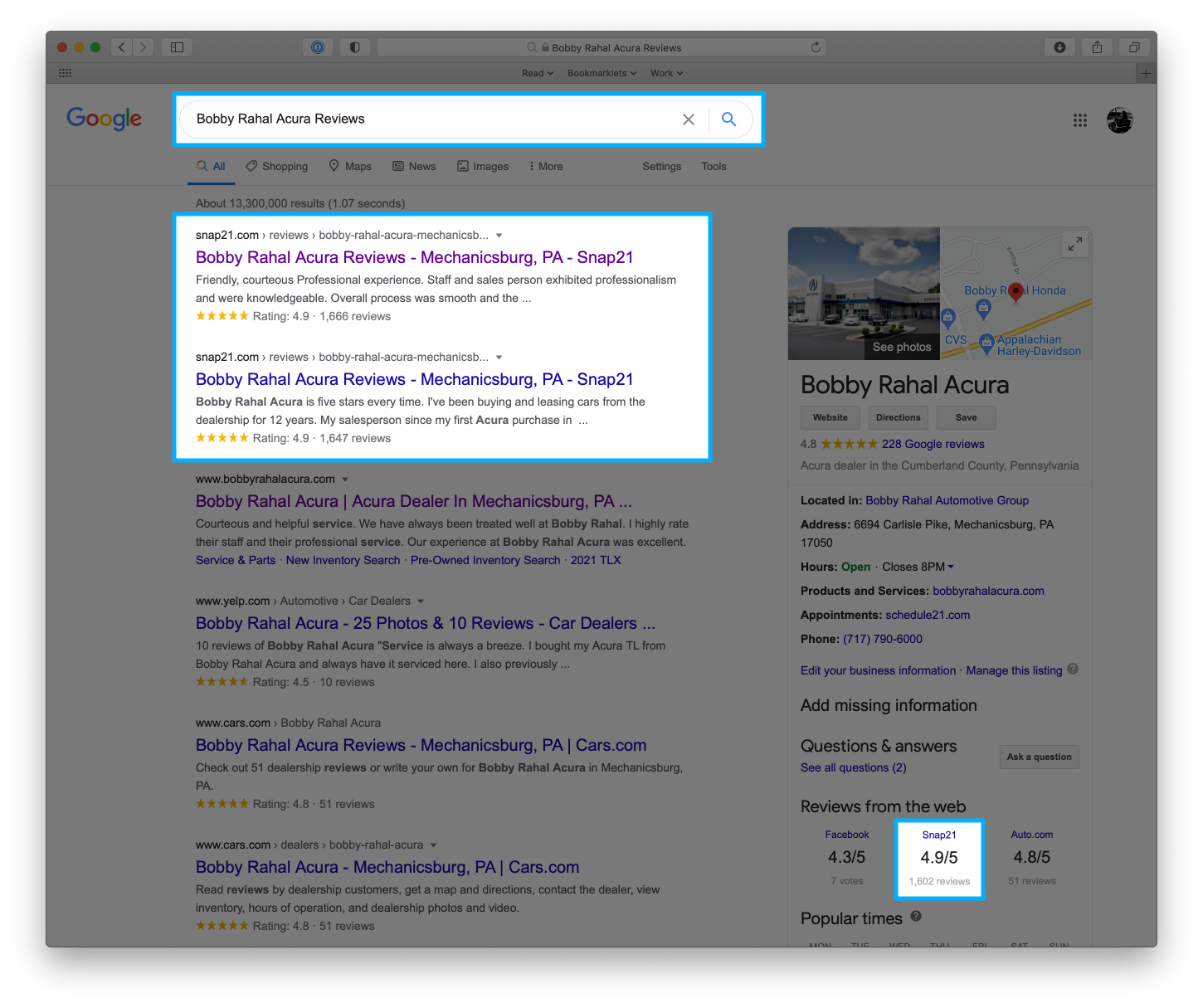 ---
Save Marketing Dollars
Knowing which 3rd party resources your customers use when making car purchasing decisions and dealership choices — can help you negotiate prices with your service providers.
Market Attribution Example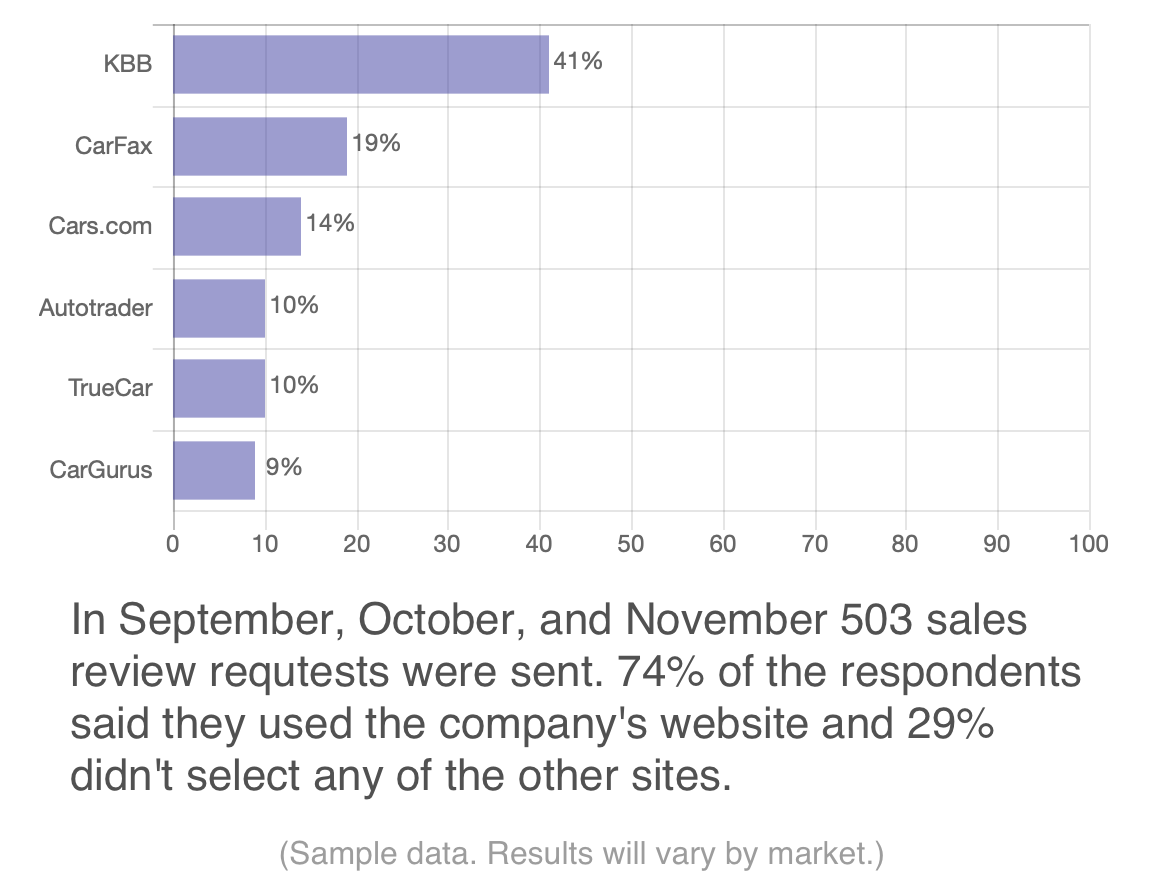 ---