Turn Your Clients into Your Most Prominent Advocates
Snap21 is an integrated photo review app, one-touch social sharing and review platform that's recognized and validated by Google. It provides a simple and convenient way for your clients to rate and review their experience with your business, then socially share this experience with their family and friends.
Get More Reviews
Snap21 clients get 50% of their happy customers to post online reviews. The industry average is only eight percent!
Our Review Benefits
Improve Your Reputation
Snap21 understands you need reviews across multiple websites. We also help you collect reviews on other websites like Google.
Our Reputation Benefits
Happy Clients Referrals
When a Snap is sent to your client, it is branded for your business. Now when they post to their social websites, it's branded.
Our Referral Benefits
Reviews
Snap21 makes it simple to collect reviews on a monumental scale. Using Snap21, 50% of your happy clients post online reviews about you. That's over 6X the review response the average business gets.
Facebook Integration
Our Facebook integration features allow you to schedule Snap21 reviews to post to your business' Facebook page. It's like cruise control for your timeline - personalize the posts with brand information and #hashtags.
Google Integration
Our Google integration allows you to request a review from your client and directly route them into Google. This streamlined integration delivers proven results.
Review Notifications
Any time someone posts a review about your business online, Snap21 notifies you immediately so you can quickly respond.
Snap21 Reviews Are Different
Snap21 pioneered the photo review. Our reviews are paired with a photo of your client or product so when people read them, they know they're real!
Review Widget
Seamlessly stream your reviews to any website and customize it to match your brand.
Taking a Snap
Taking a Snap generates numerous outlets for your client to easily share their experience. Snap21 is successful because it's so simple. The best part is, wherever they share, it's branded for your business.


---
Reputation
Snap21 is a reputation creation tool. Don't just manage your reputation... create it! Snap21 generates a constant flow of new and positive content on the web for your potential clients to read and for search engines like Google to index.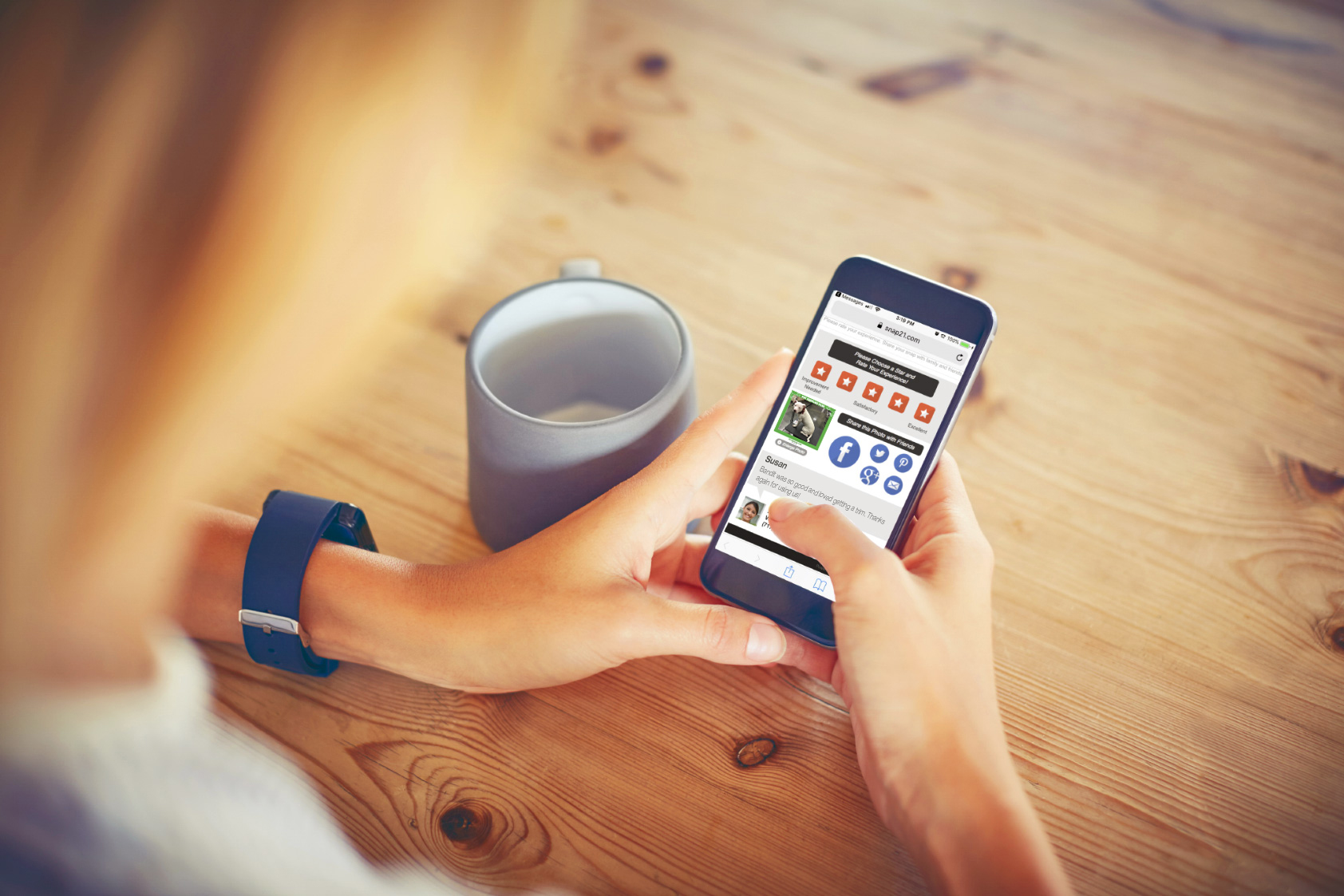 Snap21 Generates
Snap21 photo reviews
Google reviews
Social sharing to your clients' social circles
Facebook auto-posting of reviews
Review notifications for sites across the web
Business Branded
No matter where a snap is posted or shared, it's branded for your business.
Increase Reach
Expand your sphere of influence by reaching your clients' friends & family.
Useful Statistics
View beneficial data to help you see where you compare to benchmarks.
Manage & Respond
Easily control where you're directing review requests and respond to Google, Facebook or Snap21 reviews from your computer or cell phone.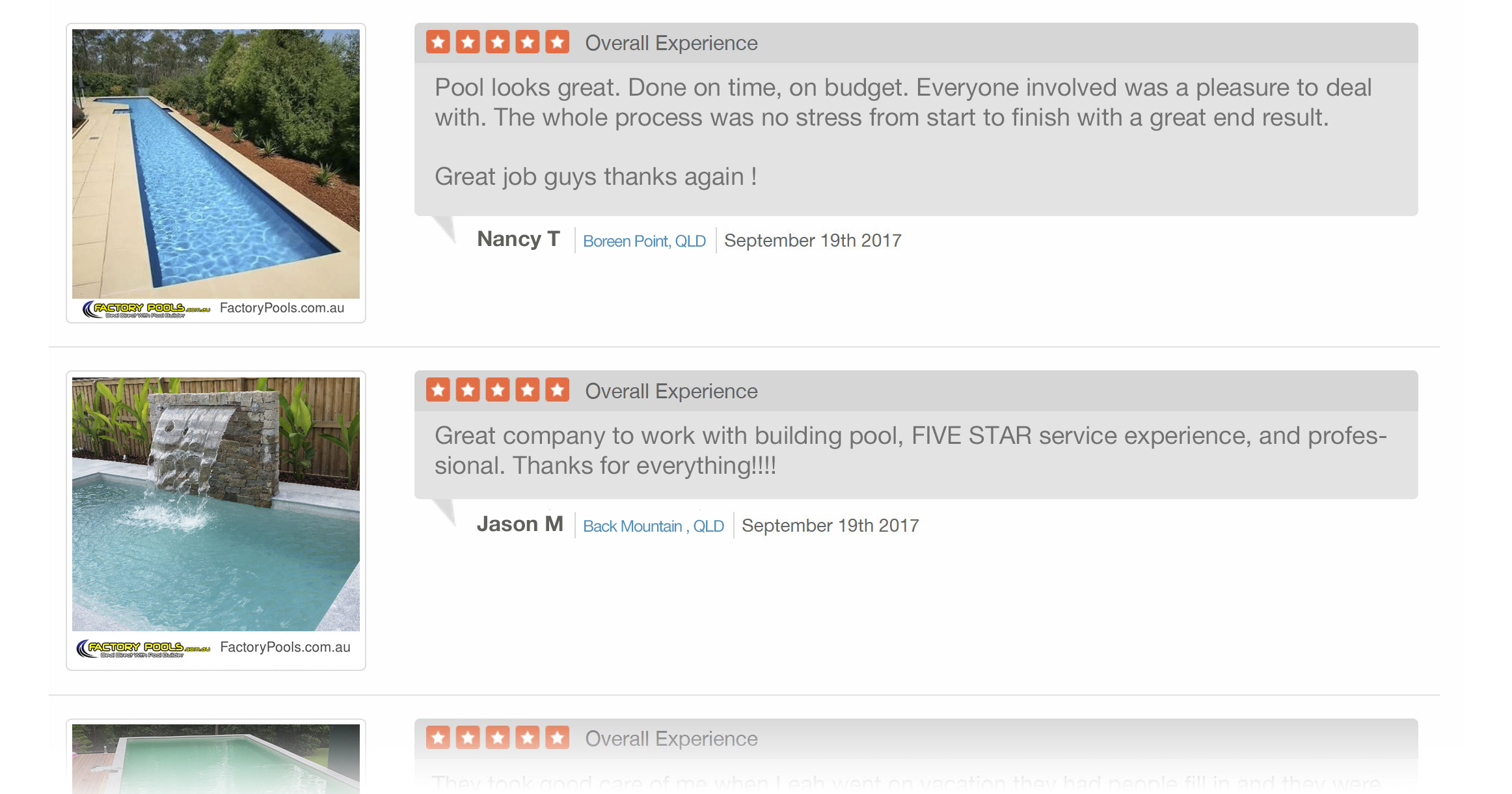 Increase Your Presence
Reviews Are the 5th Most Influential Factor in Search Engine Rankings for Your Business. Every word of the great content your client's post (as well as the responses you provide) is indexed and searched by local car shoppers.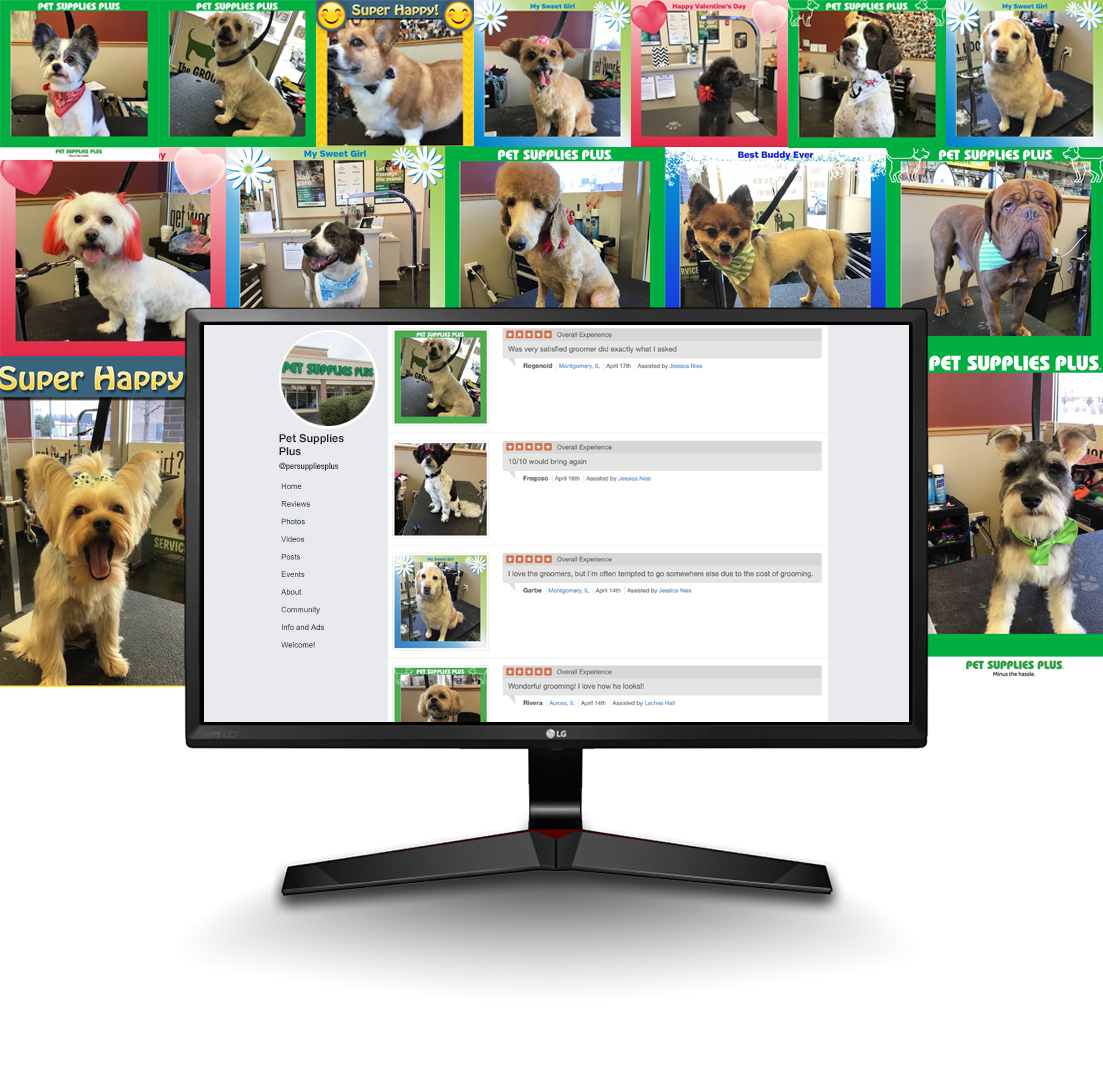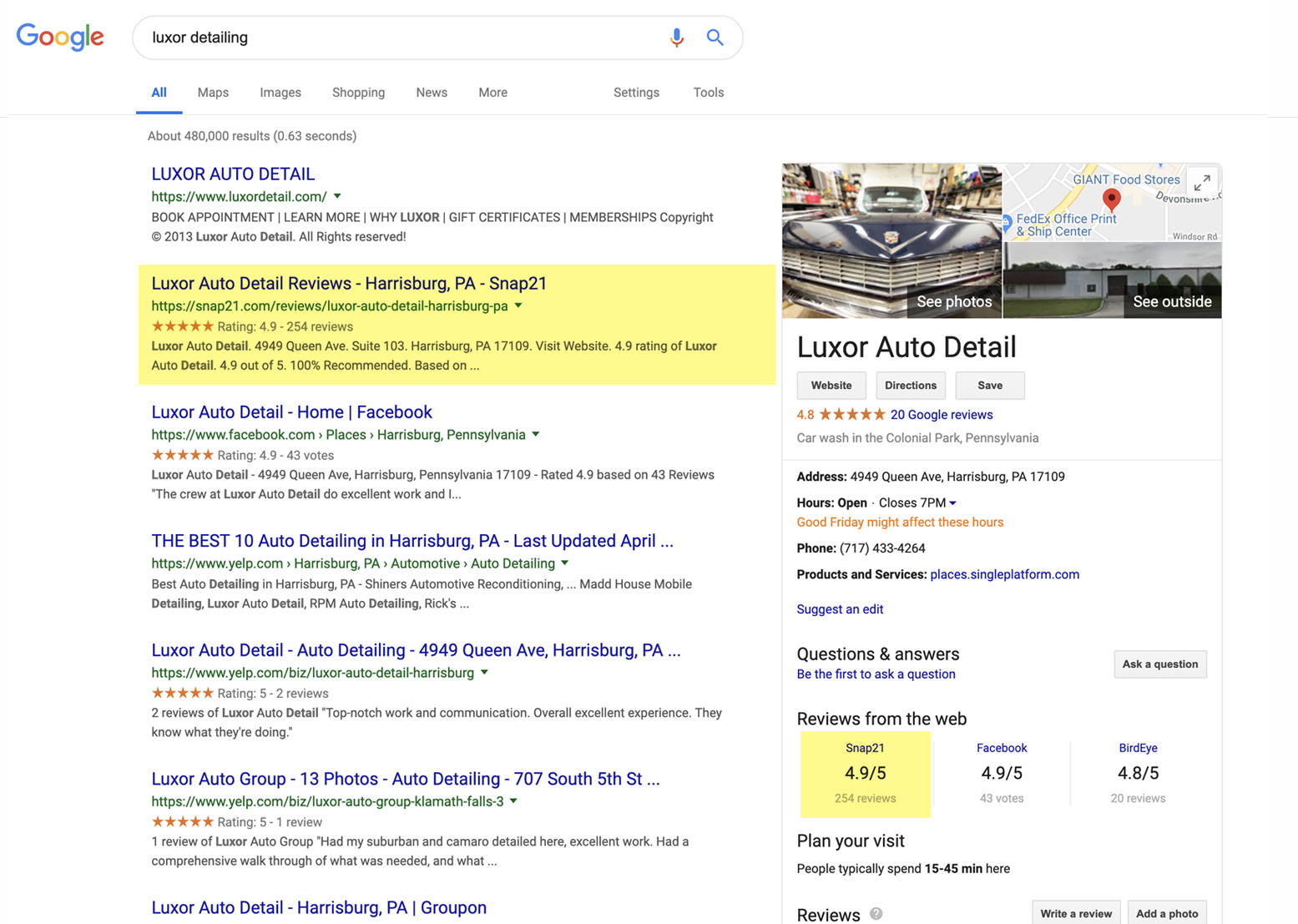 ---
Referrals
With 92% of consumers relying on the opinions of their family and friends to make purchasing decisions, online word-of-mouth is king. Snap21 captures your client's happy moment in a photo and brands it for your business. Now, when they share their photo on their social media, their family and friends know they purchased from you.
1/3 Of All Snaps Result in a Social Share
Get exposed to your clients' friends & family. The average Facebook user has 350 friends!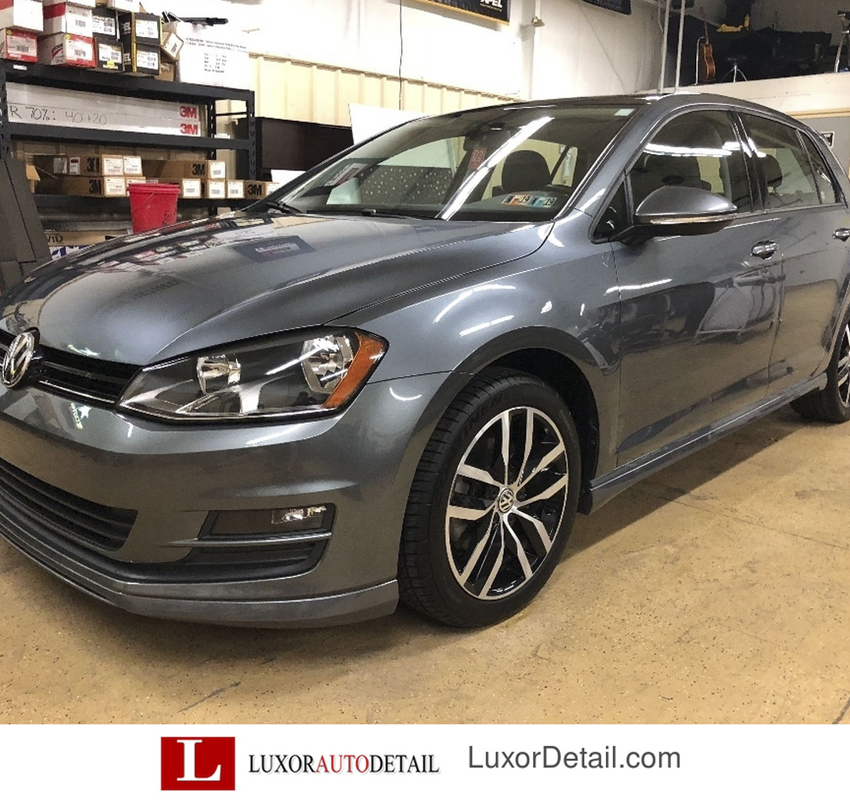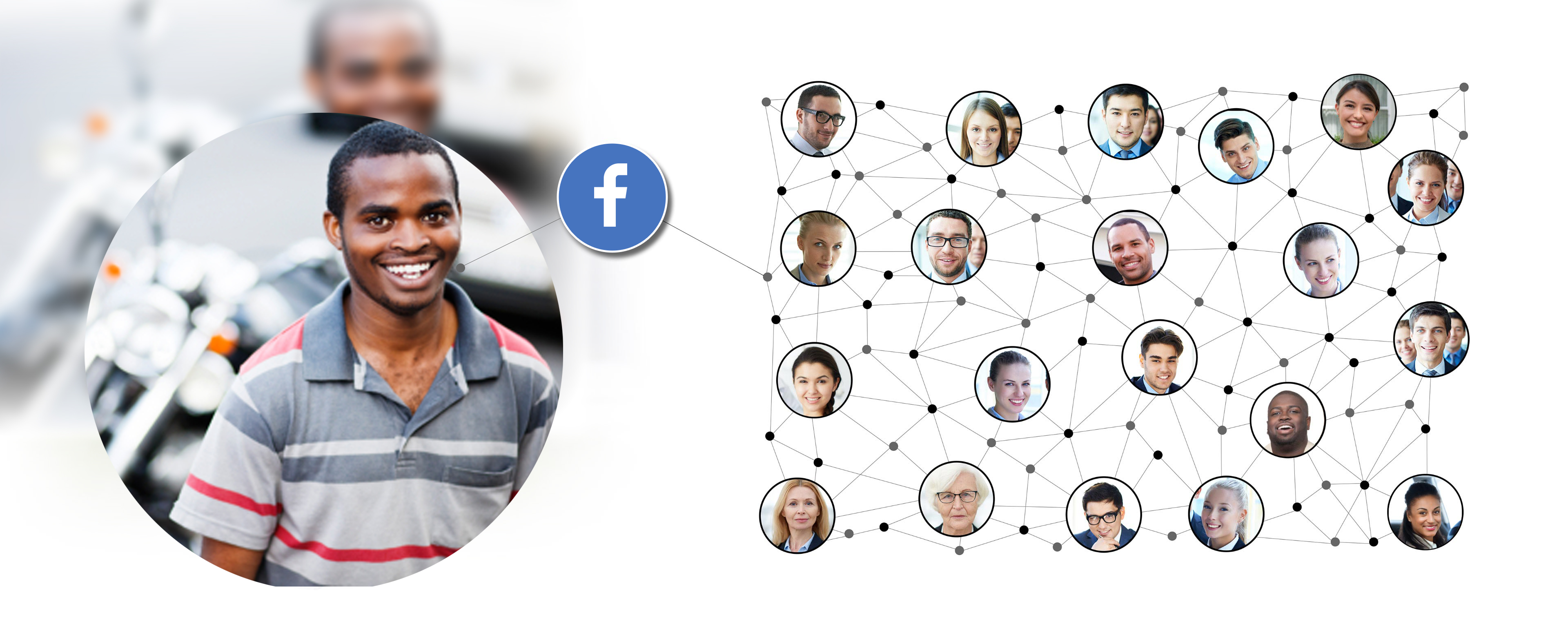 Contact Us
Have any comments questions or concerns?
Fill out the form or call us at (717) 620-5015 and we will be happy to get in touch.
---
Request a 15 Minute Demo
Want to see Snap21 in action?
Fill in your information and we will contact you to schedule a web presentation.
---
Request a Quote
Snap21 is less than half the cost of our competitors.
The final cost varies based on the type of your business. Use this form to tell us about your company and we can provide you a quote.